Sensuous lips and eager tongues exploring your most arousing regions will provide a most scrumptious start to your evening. Women and men alike know there is no denying the intensity of good oral pleasure to prepare you for a full night of sex. Our expert courtesans give you experience you'll never, ever forget, but if one isn't enough, maybe two or three will satiate your appetizer needs.
She's sexy and elegant and beautiful in all the right places. She listens and doesn't judge. Every private desire and fantasy you have is her focus. Meet your stunning lady at the Ranch as an escort, or head out on a real date for the evening or an entire, fulfilling overnight. She's ready for fun and naughty pillow talk and bedplay, or to be someone to share your wildest secrets and sexual desires. Intimate ecstasy awaits you.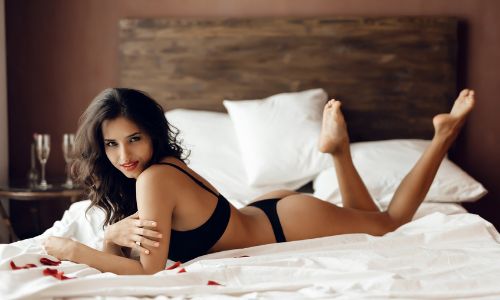 Our sumptuous courtesans offer an infinite variety of life-changing skills beyond your imagination. A devastatingly ravishing woman will give you the fulfillment of your deepest sexual dreams in ways that will stay with you forever. She knows what you want as she strips, crawling around on the bed just as you require. Your whim is hers, and your absolute satisfaction is her desire. Bring oral pleasure to your experience with the Half and Half if you can handle it.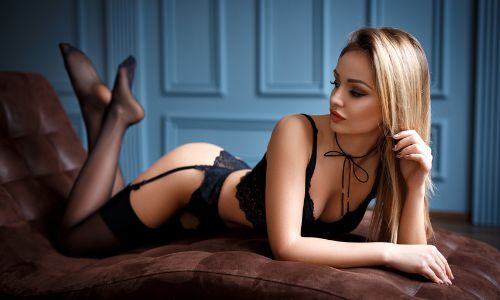 Bored with your sex palette? Looking for more? Double your pleasure and bring another erotic player into your orgasms with Three Way Coupling. Need a little more? Add our collection of divine Sex Toys, or experience The Sybian, the world's most intense vibrator. Ever wanted to film your own Sex Tape? We can easily create that memory for you. Not enough you say? You might need the Porn Star Experience. Our insanely skilled, acrobatic courtesans will show you what it's like to be a co-star in the naughtiest movie you ever directed. Perhaps you desire a Bachelor or Bachelorette party with astonishing mistresses to completely satisfy all your attendees? Want to go deeper? How about a Roman sex Orgy? That's right. You can organize your own, specialized Orgy. Ask and you shall receive.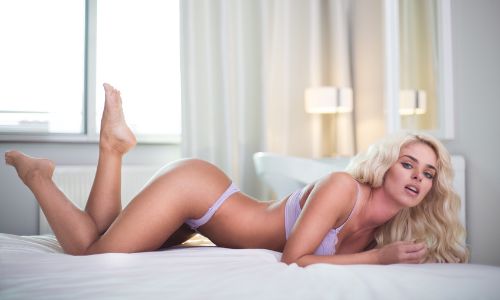 You deserve a relaxing, erotic massage and you know it. You're stressed, and our courtesans know countless secrets to relax every single part of you. Get naked, and magically talented hands will rub you into submission to give you the Happy Ending handjob you need. If you're looking for full body orgasm, experience the joy of the Japanese Nuru Massage as your slippery masseuse rubs her sexy gel-covered curves all over you until you explode. Looking for a little meditation? Slide into our Tantric Massage to arouse your emotions slowly with subtle touching to awaken your sexual energies until a delectable climax.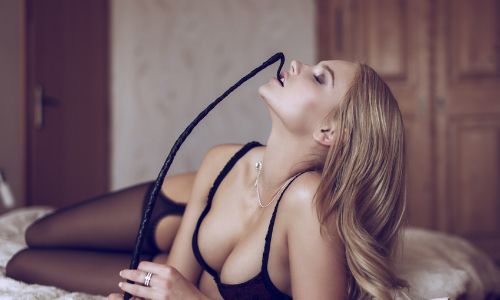 Quit screwing around. You need a Spanking. You have been bad, and our Femdoms are ready to rule you. Shut up and get on your knees. Your mistress demands your complacency and she is horny as Hell. You can go as far as you can handle. The complete humiliation and control of your Dominatrix will release you from your weakest inhibitions. Blindfolded, you will submit to her overwhelming will as she dominates you from behind with a strap-on. She will show you the ways of Pegging, and you will be grateful.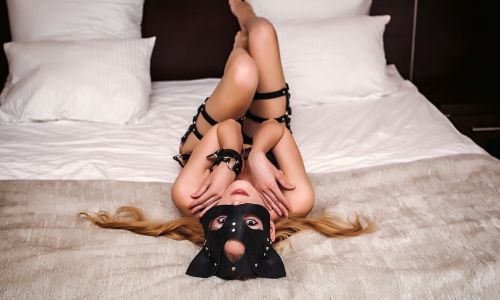 SPECIAL ORDER #2 FETISHES
Our fetish chefs know no boundaries, and every part of their bodies is a sexual morsel waiting to be devoured. Pick your pleasures. Feet. Breasts. The neck. The back and shoulders. Hands and fingers. The sweetest ass and pussy. Whatever you want. Fantasy Role Playing is our specialty. Our astonishing courtesans will stage a lacy lingerie show, or let you voyeur gorgeous women kissing and fingering each other with abandon, only to finish you off just how you like. Nothing is forbidden. Perhaps it's time you broke out of your shell and experienced some serious Exhibitionism. Or maybe Sploshing, with extra whipped cream and chocolate sauce covering a body you will always remember