Give Yourself the Gift of a Nevada Escort This Holiday Season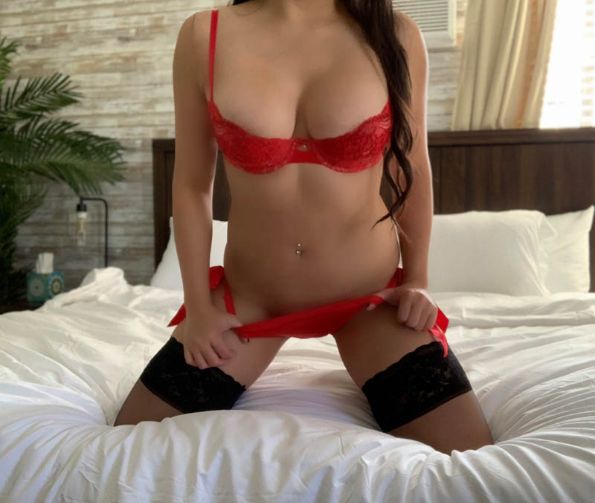 The holidays can be the most stressful time of year, especially when you're not terribly excited about your current plans. Maybe you don't have a family to go home to, or perhaps you would rather just not spend time with the relatives you do have. Or maybe you will be away from home for the holidays on business but would still like to have someone special in your bed. Whatever the reason, you do not have to spend this time alone or worse yet, with relatives you can barely tolerate.
Whether it's for Thanksgiving, Christmas, New Year's Eve, or any holiday in-between, you can skip the holiday stress and unwind in one of our extravagant brothels with the courtesan of your dreams. In fact, NevadaEscorts.US has four high-end brothels across Northern Nevada, and all are fully staffed with the world's most beautiful women 24/7, including all major holidays.
Instead of wasting money on pointless gift exchanges, give yourself a gift you really want and enjoy your time with an escort who is ready to excite your mind, body, and soul. Imagine spending New Year's Eve in a luxurious private suite toasting champagne with the escort of your choosing, or unwrapping the gift of unbridled pleasure with a beautiful woman on Christmas Morning. Or maybe you would like to feast on something a little sexier than your traditional Thanksgiving fare this year. Whatever your desires are, you can fulfill them at The Bunny Ranch, The Kit Kat Ranch, The Love Ranch, and The Sagebrush Ranch.
Escape the holiday stress and visit NevadaEscortsUS now to browse through escort bios and select your ideal holiday companion. Book the woman of your dreams for an hour, a full night, or even an extended weekend date. Our courtesans are fully licensed and fully tested so you can enjoy a little holiday magic in a safe, comfortable, and sensual environment.
Angel Rios
2019-12-25T14:34:07+00:00