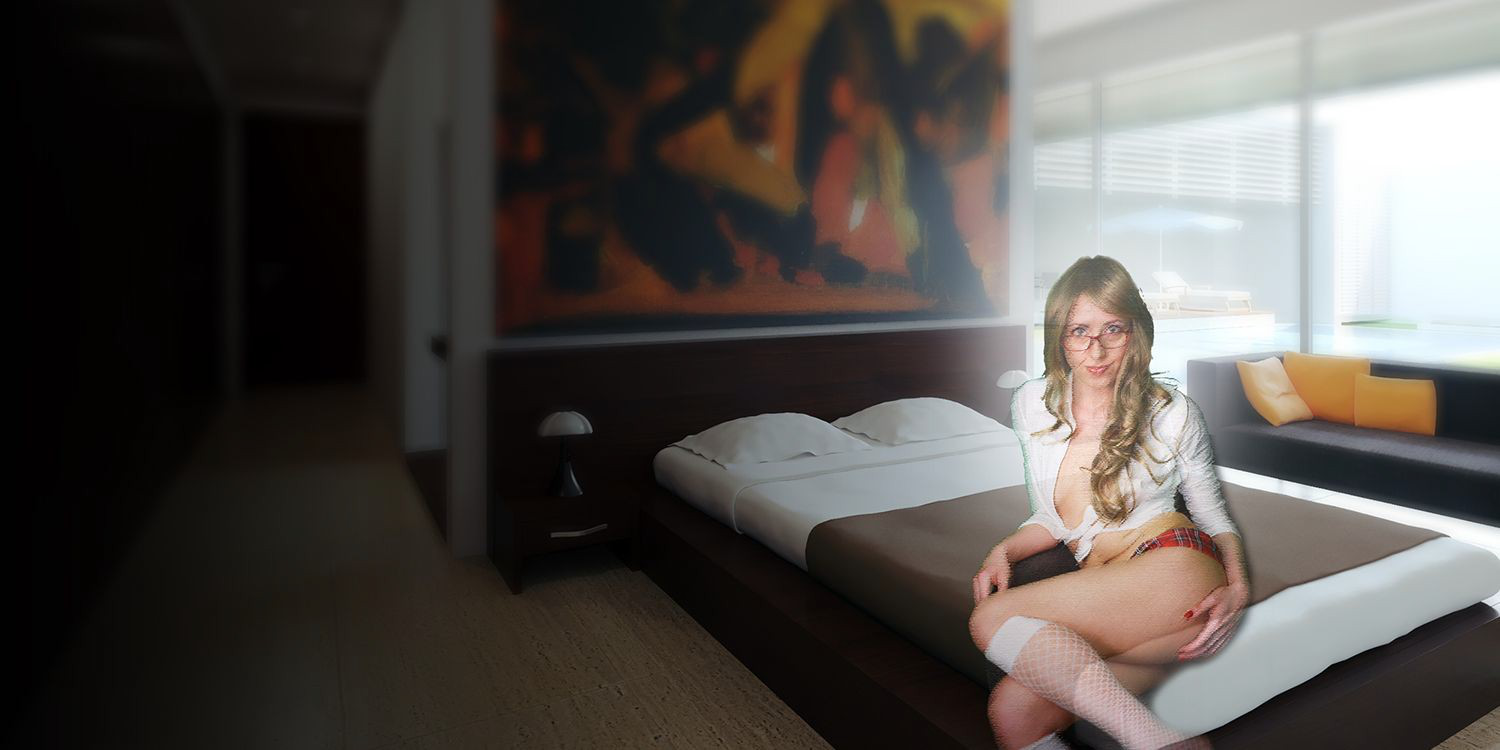 Frame from a VR porn movie | Image courtesy: VRBangers.com
It is almost absolutely certain that you are watching some porn movies from time to time – yet, have you ever wondered if you could have done that in a somewhat better way? You know, time passes by and we are getting more and more technologically advanced solutions in every segment of our lives – so why would not porn get an upgrade eventually? Well, it actually already has.
In the last couple of years, two new types of adult movies' scenes have managed to develop – the ones that might be still more or less taking their baby steps in the industry, yet that is growing and improving at a tremendous pace and you should definitely pay your attention to them.
First evolution arrived from the side of virtual reality technology – thus creating the VR porn movies and giving us all a possibility too – in contrast with regular, 2D adult scenes – actually feel like being with the chosen girl in the very same room and to see both her and her surroundings with our very own eyes.
VR Bangers are the perfect example of premium producers of such virtual reality porn scenes – as the company has introduced the 6K ultra high definition standard to the virtual reality porn industry – and today, together with them, we will tell you something about these VR porn films – and, as it turns out, the sex scenes not only in virtual reality but also beyond it!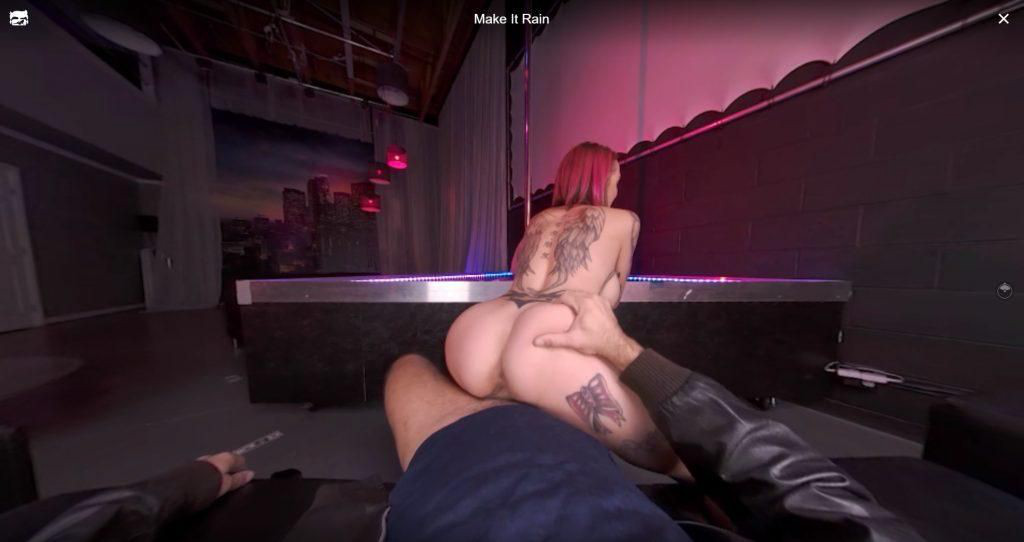 Frame from a VR porn movie | Image courtesy: VRBangers.com
Thanks to multiple sensors (like magnetometers, accelerometers, and gyroscopes) working together by measuring the user's motions and direction in space, the VR porn viewer can achieve a true six-degrees-of-freedom (6DoF), covering all the degrees of motion for an object in virtual reality space. This technology combined with high definition lenses, Liquid Crystal Displays (LCD) or Organic Light-Emitting Diode (OLED) displays and high-end processors – that most of the modern VR headsets are equipped with – make it possible to dive inside the immersive world of VR porn scenes, at the same allowing you to spend a night with one of the hottest pornstars in the entire world.
On the contrary, there are AR porn videos that are a little younger than virtual reality porn but equally – or, according to some, even more, promising than VR porn videos. There are not too many adult movie studios offering AR porn experiences at this very moment, but according to VR Bangers – a premium company specialized in virtual reality porn who has just recently given a try to AR porn scenes, as well – they could be a real game-changer.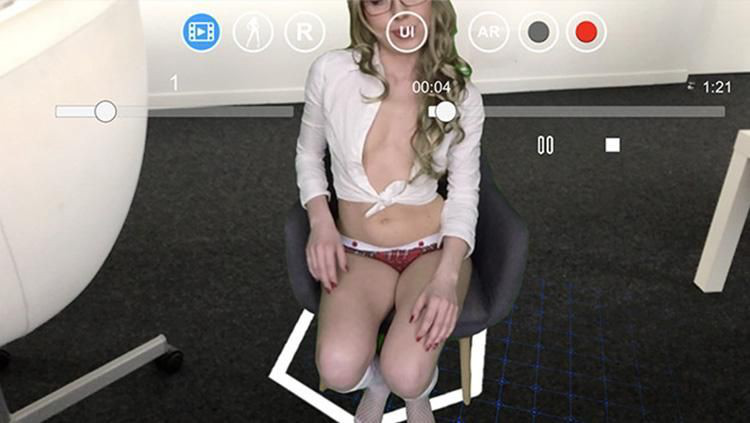 Frame from a VR porn movie | Image courtesy: VRBangers.com
In the VR Bangers' app called the ARConk, you can wear a device supporting the AR (augmented reality), MR (mixed reality) or even VR (virtual reality) technology and make one of the sexy girls offered by the application appear in your room – almost like she would have been there for real.
This is a technological solution that is one step ahead of VR porn and miles in front of old, obsolete 2D adult scenes. How does it work? In short, it is powered by the powerful body-scanning technology, and is using both photogrammetry and stereoscopic filming techniques to capture a detailed rendering of all the sexy porn stars involved in the project, to later display it as a CGI model with the help of your phone, tablet or AR (VR/MR) headset in the spot relative to your position – and while referring to your motion.
The application can be used in two different modes – the mixed reality (MR) and augmented reality (AR) mode. In the MR mode, you can use the ARConk with your phone or tablet – it is based on the screen of your mobile device to display a 2D image of the sexy model. In the AR mode, on the contrary, you are going to need your VR headset (or AR goggles) to experience the sexy girl in true 3D and to maximize your feelings.
If you are interested in reading more similar tech-related articles about the adult industry, or simply try some of that VR or AR porn, make sure to visit VR Bangers' blog section that is being updated at least a few times a week.